Meet Jerry Joseph
A little about myself, I received my law degree (JD) from Suffolk University Law School in 2005 and a Bachelor of Science (BS) degree in Biomedical Engineering from Worcester Polytechnic Institute (WPI) in 2000. I am admitted to the Massachusetts State Bar (BBO #665255) and am registered to practice before the United States Patent and Trademark Office (USPTO Reg. No 59,869).
Learn More
Services We Provide
Below is a summary of some of the legal and engineering services that we offer, click on each service to learn more.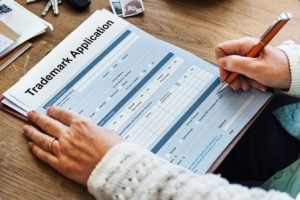 A trademark is defined as a recognizable sign, design, or expression that identifies a product or service from a particular source from those associated with some other source.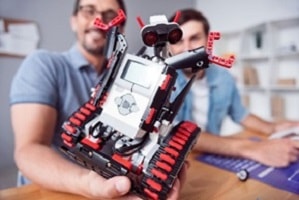 Legally speaking, a patent is the granting by a sovereign state to an inventor, or an inventor's assignee, of the exclusive right to an invention.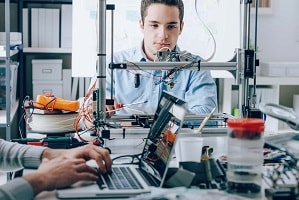 An engineering prototype is an early model of a product, device, instrument, or equipment utilized for a number of vital purposes.
Jerry helped us file for and receive a federally-registered trademark from the USPTO. We came in with some ideas, and Jerry took the time to explain options that would make the mark broader and protect our brand. It was our first time going through this kind of application, and he was able to handle examiner's comments and get the trademark issued. If I need any other Intellectual Property representation, we would hire Jerry again without pause. Jerry is also very personable, listens and always responds. Even with the number of clients he has, you never feel like you are just a number.
In my search for a patent attorney I spoke with a number of candidates. Jerry stood out to me as the one individual who would put me, and my needs first. Jerry was very responsive to my inquiries, responding by the end of that day. When I called he returned the call, if I emailed, he responded in kind. If he was unclear of what I was asking in an email, he took the time to call to make certain he understood what I was asking or trying to convey to him, so that he could relate, or seek out the most up to date and pertinent information. He started with a thorough patent search. After a few days he sent me his report indicating some similar product properties he found. After discussions related to the differences he agreed that they were significant enough to move forward. Jerry will not just take you on as a client and take your money unless he feels he can be successful in helping you to attain your goals. Jerry then proceeded to draft a 'Provisional Patent Application' for me. Once he drafted an application that was more thorough than necessary for a provisional he sent me the draft for my approval. We clarified some points, and he explained that the extra considerations included, covered future possibilities that would prevent another individual from coming behind me and making minor changes and weakening my patent. Jerry could have just taken what I had developed wrote it up and left it at that. Instead, Jerry took the initiative to think ahead and strengthen my patent, present it to me, and explain how it would benefit me in the future. I doubt I could find another attorney in this area that would take the extra time and forethought to assure my success. Jerry's fees are less than other attorneys I researched. In conclusion Jerry offers a level of service that far surpasses those other firms that probably have the work done by assistants and interns. Jerry leaves his fingerprints on his service. He is personable, comprehensive, responsive and affordable.  I will always return to Jerry for my 'intellectual property' needs, and would highly recommend him to anyone who wants their best chance at being successful.
I own a start-up and was looking for a patent attorney. Jerry Joseph came strongly recommended via a successful entrepreneur who is a neighbor of mine in Marblehead, MA. Having sold software for over 30 years I was most successful when I took the time to listen. Jerry made it a point to understand my short-term and long-term goals. In doing so he provided in depth knowledge and guidance.Having worked with Jerry for several years it always amuses me...... he treats me the same from the day we met to this very day. With sincerity, professionalism and empathy. By designing additional products I will require additional patents. My attorney is and will continue to be Jerry Joseph.
Jerry is honest, great to work with, and knowledgeable about protecting and prototyping your invention, all at reasonable rates
I had a great experience with Mr. Joseph and his firm. I had no experience with patents but was very eager to file a provisional application for a patent to protect my idea for a product. Not only did he file my application, but he offered a free consultation where he talked me through the entire process, answered all of my questions that ranged from patenting to designing/engineering a product. He also provided invaluable input and ideas to improve my product and patent application, as well as suggestions on how to get my product developed. He covered every base and went well beyond the scope of patenting, offering me strategies and referring me to sources I could use for the next steps. His background and experience in not just patenting but inventing and entrepreneurship was very reassuring and apparent!
It was just a general area search for patent law firms that lead me to the Law Office of Jerry Joseph. After meeting with Jerry for the first time, I came away with a feeling of having a partner. He saw what I was doing and my intent, and he has helped me move forward while always giving options for cost consideration. He keeps me informed which keeps me comfortable in knowing that I have the right firm working for me. I would not hesitate in recommending the Law Office of Jerry Joseph.
‹
›